RFID Blocking Slim Bifold Minimalist Front Pocket Cork Leather Wallet Card Holder for Men.
Taurus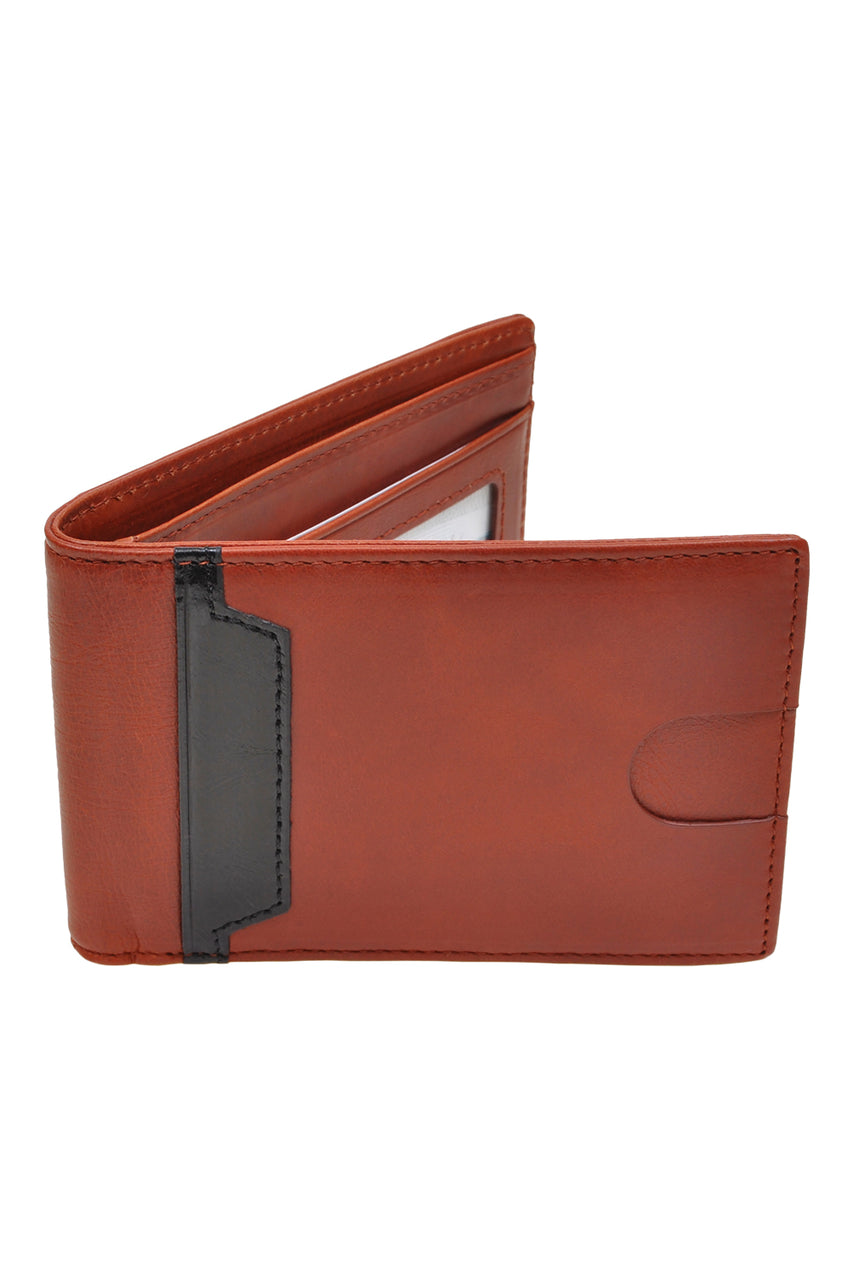 <!-Review-->
Details
Fabric and Care
Size Chart
*ATTRACTIVE RFID PROTECTION in a slim, compact card holder wallet for men and women. This fully protects your financial information and identity from thieves who use electronic gadgets to steal your information from a distance. This card holder prevents that saving you from all the hassle of replacing credit cards, debit card, and others.

* CLASSIC LEATHER & NATURAL CORK used in these two handsome styles. One is all leather while the other design is leather with cork. The leather has a look and feel of luxury. Much nicer than cheap fabric or man made materials. Cork is a renewable resource that gives this a nice eco-friendly quality.

* HOLDS MULTIPLE CARDS including several credit cards, driver's license, loyalty card, mass transit pass and much more. There is a window for easy access to your ID. The 7 pockets include a large, long one for paper money. Lots of places to store business cards, slips of paper, receipts and everything else you want to carry.

* DURABLE AND LONG LASTING thanks to the rugged stitching and very fine leather. Keep it in your back pocket, sit on it, take it in and out multiple times each day - and this wallet keeps on looking good and performing perfectly for years of use and enjoyment.

* 100% MONEY BACK GUARANTEE ensures this will quickly become your favorite no-risk purchase. Many people are getting 2 or 3 to outfit the entire family. A great RFID wallet to have for a business trip or vacation. HURRY AND BUY NOW while we have this superb wallet in plentiful supply. This makes a fine birthday gift, holiday present, or anniversary gift for anyone who wants a fashionable, durable wallet.

 

STYLISH LEATHER RFID BLOCKING WALLET, CARD HOLDER with two attractive designs to choose from. Choose our all leather wallet or the combination leather with natural cork. Both have multiple pockets and can hold a wide variety of credit cards, ID, driver's license, bus pass, grocery discount card, and much more. We've even included the big traditional back pocket for paper currency. You will be organized and always have everything you need with you.

NICE SLIM COMPACT SIZE at 10.8x7.5x1cm (4x3x0.4"). Much better than old school wallets that are a big bulky brick in your back pocket. This one is comfortable to carry and won't cause a big bulge in your pants, jacket, or shirt. Both men and women use this wallet with great results.

GOES WELL WITH EVERYTHING including all your clothing, jackets, coats, and accessories. The brown leather and lighter colored cork are beautiful natural earth tones that go with any color. You will want to make this your favorite wallet to use as a premium card holder for every occasion.

EXCELLENT GIFT IDEA for friends, family, and co-workers. Many customers love this wallet so much they return to buy another in the other design. It works fine for everyday, work, dressy events, and especially for travel, holidays, and vacations. The built-in RFID blocking will keep your financial information safe from prying eyes.

Cork, Leather

4" x 3" x 0.4"